​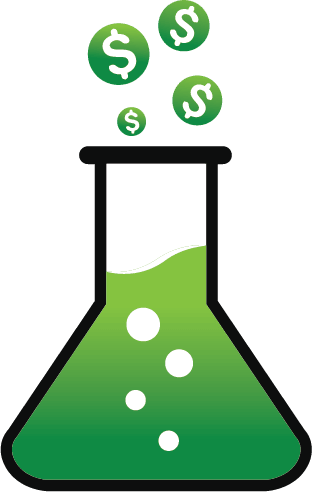 ​
Hello AMZReader,
Hope your week is going well so far!
Welcome to this week's edition of eCommerce Insider: This Week In Online Retail where I share key happenings in the world of online retail, things we have learned in my business recently, and other items that I believe you will find useful and valuable.


Here are this week's updates:
Google is looking to become more competitive in the eCommerce space. They now will directly integrate with Shopify and PayPal, and also are charging no commission on sales generated through the platform. These changes likely won't be enough to get anywhere close to competing with Amazon, but it's another channel available for sellers. If you have your own brands, I think it's worth having your products available through this program. You can read more directly from Google here.

A recent TechCrunch article takes a look at a deal eBay recently made to sell off their classifieds business. eBay has been selling off many parts of the company that don't relate directly to eCommerce. This article takes a look at the sale, and the direction eBay is working to move in. You can read the full article here.

A Reddit thread that I enjoyed reading through is titled, "In case you need a benchmark – key eCommerce stats based on 130,000,000 conversions". This report shares a large variety of data points that can be used to help optimize eCommerce sites. You can read the full report here.

A quick reminder that starting August 16th you will need to have an IPI score for your FBA inventory of 500 or greater to have unlimited storage. If you are on the edge of this score, you still have about 2.5 weeks to get your score up. Amazon is currently still running the free removal promotion, so if you have items that aren't selling you can still have them removed from FBA warehouses for free.

A quote I enjoyed over the past week that I came across on Reddit, "Putting things off is the biggest waste of life: it snatches away each day as it comes, and denies us the present by promising the future. The greatest obstacle to living is expectancy, which hangs upon tomorrow, and loses today. You are arranging what lies in Fortune's control, and abandoning what lies in yours. What are you looking at? To what goal are you straining? The whole future lies in uncertainty: live immediately."
This week's edition of eCommerce Insider is brought to you by an extended free trial offer to Tactical Arbitrage.
Rather than filtering through tens of the thousands of products on a single website, what if you could filter through the hundreds that fit your buying criteria? That's exactly what Tactical Arbitrage will help you do. You pick a website from their list, set your profit filters, and let the software go to work. You will then have a short list to look through and make inventory purchases.
You can test it out for yourself with an exclusive 10-day free trial with code OSE10 at checkout when you sign up through my referral link.

That's all for today's email. Hope the rest of your week goes well!
Best Regards,
Ryan
www.onlinesellingexperiment.com
PS – I want to make sure you are only receiving the emails you want from me. Every Tuesday I send out a quick email like this that shares updates in the world of eCommerce, what's going on in my business, and anything I found that I believe will be interesting or valuable to you. If you no longer wish to receive weekly eCommerce Insider emails, update your preference by clicking this link.