​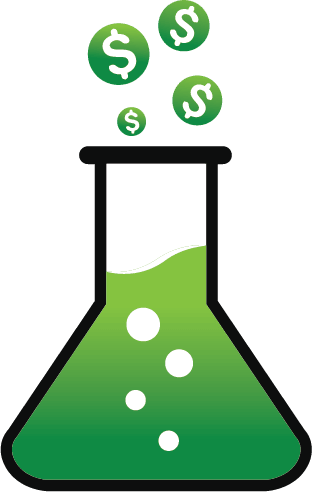 ​
Hello,
Hope your Tuesday is going well!
Welcome to this week's edition of eCommerce Insider: This Week In Online Retail where I share key happenings in the world of online retail, things we have learned in my business recently, and other items that I believe you will find useful and valuable.

Here are this week's updates:

COVID-19 continues to shift the way consumers buy their goods. One trend that is on a very fast incline is buying groceries online. A recent study in Super Market News shared that grocery sales are growing by 40% in 2020. This is a category that has done extremely well despite the economic uncertainties. Amidst the economic challenges, there are many opportunities, and rising trends like this is one of them. I recommend spending some time thinking about this in your business and seeing if there are ways you can fill a needed gap, or pivot if your business is currently in a tough place. You can read more about the surge in online grocery sales here.
One thing we've seen recently in my business is better opportunities for closeouts from some of our wholesale suppliers. With our suppliers that sell non-essential goods, we've seen them take a more aggressive stance with their pricing on closeout and liquidation inventory. If you sell via wholesale, it's worth checking in with your accounts to see if they have closeouts available. Depending on how long it takes for the economy to get back to "normal", there will likely be better than normal opportunities to buy closeout inventory. I recommend that you check with your suppliers to see what they have available.

A Reddit thread that I enjoyed reading through is titled, "I left my bank job to start a painting business 3 years ago. We just hit $2.5m in sales. Here's what I wish someone would've told me". There are some good lessons learned shared throughout the post. Check it out here.

A few very quick updates relevant to online sellers that have happened in the past week:

Amazon has paused suspensions for order performance through May 31st. This includes suspensions for late shipment rate, cancellation rate, and order defect rate performance metrics.
Amazon is standardizing the sizes displayed for items in the apparel category. The goal is to simplify things for customers and have a consistent display for customers. This will have impacts for sellers with listings in the apparel category. You can read more here (note seller central login required to access this link).
The SBA has released the forgiveness application for the PPP loan. If you took the PPP loan, you can access the application here.

Quote of the week I was reflecting on recently that was also important to me when I decided to quit my accounting job to start this business back in 2013, "I have looked in the mirror every morning and asked myself: 'If today were the last day of my life, would I want to do what I am about to do today?' And whenever the answer has been 'No', for too many days in a row, I know I need to change something." -Steve Jobs
This week's edition of eCommerce Insider is brought to you by next week's free training I am hosting.
I'll be doing a live webinar on getting your first wholesale partner. I'll share the "secret" we're using to get highly profitable wholesale partners at a time other people are struggling to even get a response to their email. Wednesday, May 27 @ 6:30 PM CT. Click here to automatically register.

That's all for today's email. Hope the rest of your week goes well!
Best Regards,
Ryan
www.onlinesellingexperiment.com
PS – I want to make sure you are only receiving the emails you want from me. Every Tuesday I send out a quick email like this that shares updates in the world of eCommerce, what's going on in my business, and anything I found that I believe will be interesting or valuable to you. If you no longer wish to receive weekly eCommerce Insider emails, update your preference by clicking this link.