​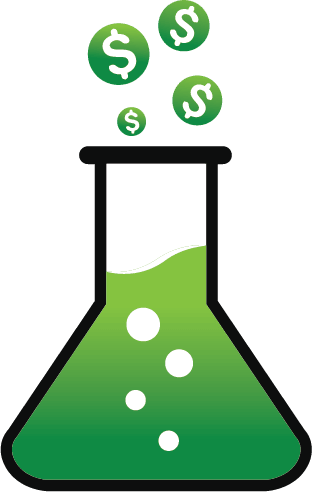 ​
Hello,
Hope you are staying safe and healthy!
Welcome to this week's edition of eCommerce Insider: This Week In Online Retail where I share key happenings in the world of online retail, things we have learned in my business recently, and other items that I believe you will find useful and valuable.


Here are this week's updates:
State investigators from California and Washington are reportedly probing the business practices of Amazon, particularly how the company treats third-party sellers in its online marketplace. The probes relate to Amazon selling similar products to 3rd party sellers, and if Amazon is making it more challenging to bring new listings to the platform. Read the full article here.

Amazon is automatically enrolling all sellers with professional seller accounts in their "Prepaid Return Label" program as of yesterday. This program impacts merchant fulfilled orders and not FBA orders. The way the program will work is that customers will be able to initiate a return and get a prepaid return label for the return on their own. Depending on the reason for the return will determine who bears the cost of the return. This change definitely favors customers, and is not something a lot of sellers wanted to see. If you login to seller central on a desktop you should see a link with more information on your dashboard. If you ship orders merchant fulfilled, I'd make sure you take a few minutes to understand the policy.

A recent TechCrunch article takes a look at the shifting demand in the retail space. Online sales are projected to grow by 18% this year, but even with that growth it will not offset the decrease happening in physical stores. In store retail sales are projected to fall about 10%, and not recover until the end of 2022. The article also shares some data on the companies generating the most online retail sales currently. There's no doubt that the COVID-19 pandemic will have lasting implications in the world of retail, and it's interesting to see some projections and data on the impact. You can read the full article here.

A recent article from The Verge takes a look at 3M bringing a case against an Amazon seller who allegedly sold $350,000 of fake N95 face masks. Amazon appears to be cooperating with 3M and working to provide any necessary information needed related to the lawsuit. You can read the full article here.

Quote of the week, "Not all risks are rewarded, but I'll tell you what's never rewarded: stagnation." -Brendon Burchard
This week's edition of eCommerce Insider is brought to you by the free webinar about getting started with wholesale I will be hosting tomorrow.
If you're looking to learn more about getting started with wholesale, I'll be hosting a webinar with 2 individuals who have done over $25 Million in lifetime sales on Amazon in their business. They will be sharing some tips about getting started with wholesale and things they've learned building their business. If you are interested you can register here.

That's all for today's email. Hope the rest of your week goes well!
Best Regards,
Ryan
www.onlinesellingexperiment.com
PS – I want to make sure you are only receiving the emails you want from me. Every Tuesday I send out a quick email like this that shares updates in the world of eCommerce, what's going on in my business, and anything I found that I believe will be interesting or valuable to you. If you no longer wish to receive weekly eCommerce Insider emails, update your preference by clicking this link.