There is nothing quite like flying a helicopter…
Controlling a machine that powerful is a thing of beauty…
I remember first meeting our first helicopter pilot student, Matt shortly after he joined my Amazon Masterclass…
I remember thinking I was grateful for his service to our country, and being impressed he was a helicopter pilot and still wanted to learn from me (humbling to be honest!)
Not only is Matt one of the most amazing guys I've ever met, he also made more in one month recently than he did a year flying Helicopters, all while staying at home with his new beautiful daughter which is pretty Amazing…

Check out his success story below!

Because of what he learned in the training below, Disappointment for

NOT TAKING ACTION

is something that Matt will never have to worry about…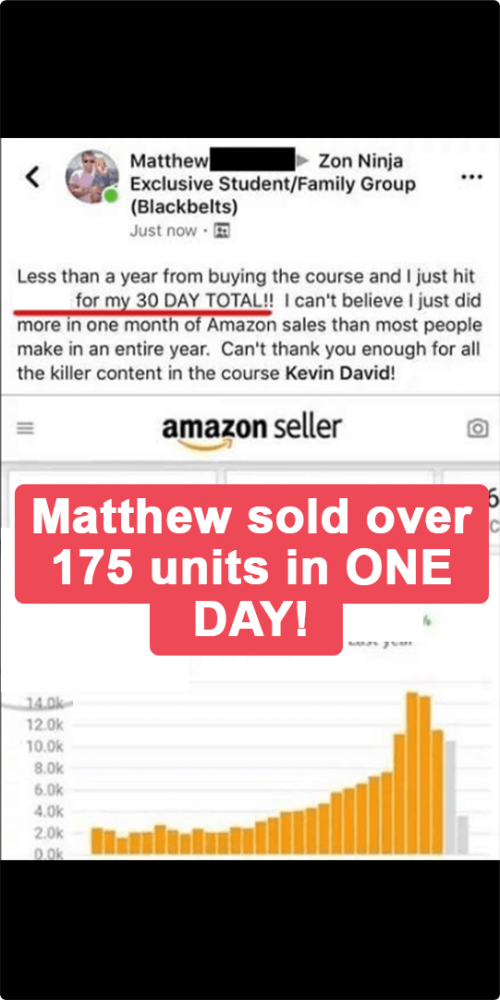 *P.S.
Catch our Encore Free Training:
Click Here!
Fast Track Your Amazon Success:
Click Here!
Your Friend,
Kevin David
Kevin is a professional internet marketer. His success, and the income possibilities mentioned by his students, are not typical and are not a guarantee you will make money. You could make more, less, or none at all.