Meet Joey Cee (Quit his 9-5 job, making $30k/mo on Amazon)
Meet Joey —
Joey used to work two full time jobs. He was putting in extra hours, saving up for Amazon products, with a goal of one day quitting both jobs and becoming his own boss. In 2017 Joey started selling on Amazon, after joining another guru's course. That teacher (who did not actually sell on Amazon), unfortunately gave him terrible advice, which led to two failed products and a loss of $10,000. Undeterred, Joey bought a second course, also from someone who was not a current Amazon seller, and after following that training, Joey was actually BANNED from Amazon! It was 2018 and his goal seemed farther away than ever.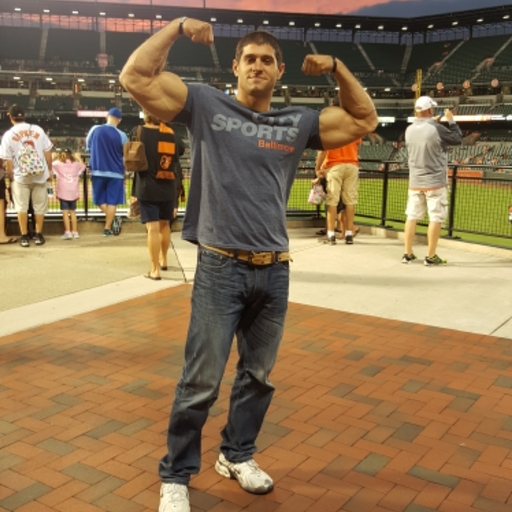 Joey had a passion and an unstoppable drive to keep pushing towards his dream.
What he didn't have was the right advice from a mentor who truly knew what they were doing.
Who? Joey Cee
Problem: Followed courses designed by copycats, not true Amazon experts.
Solution: Join Private Label Masters (my in-depth training program that shows you how to choose and launch winning products by following the same strategies I employ in my own current 8-figure Amazon business.)
Did it work? Yep. Joey finally found my training and dug into it with all his energy. He had at last discovered the keys to choosing a good product and now in 2020 has launched 3 successful products of his own after following my steps. In January of this year Joey was able to walk away from BOTH of his 9-to-5 jobs, finally self-sufficient and able to choose the life he wants – by being a successful full-time Amazon seller.
Here's a screenshot of Joey's recent sales —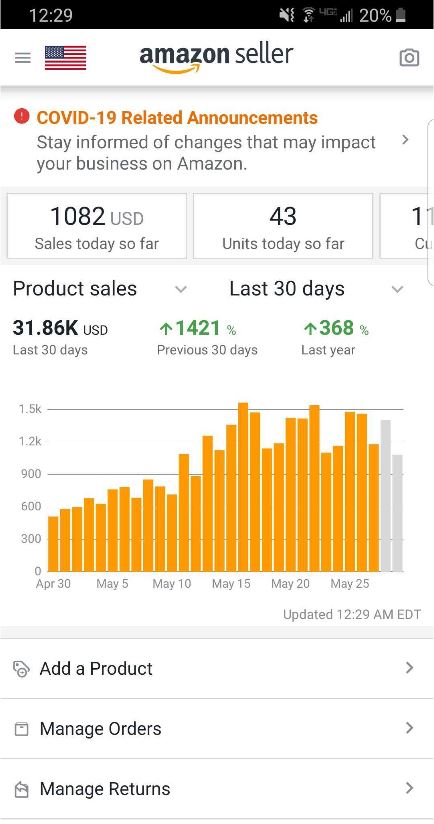 Here's what I can tell you about Joey —
He is extremely tenacious and has a fire and drive to persevere like few people I have seen. Joey has that mindset that says: The only way to truly fail is if you give up. And giving up is not in his DNA.
I've watched many students over the last 2 years come through my program, and I can tell you that the ones who do the best are always the ones who are able to keep their eyes on the prize.
These are the entrepreneurs who know WHY they are doing this. That "why" continually drives them to press forward through difficulty. They will not allow excuses or failures to hold them back from reaching their goals. That inner sense of purpose is always a driving force in the back of their mind, and they are the ones who will always out-last every other contender.
Meanwhile, many people who want to sell on Amazon (or teach how to sell!) are under the impression that it's enough to take shortcuts to success, to take the easiest path, and to merely copy others. This is always a recipe for disaster because the underlying fundamentals are missing.
But Joey finally followed a mentor who had actual mastery of the craft, and now he's on a winning trajectory in his business. There is no substitute for expertise.
In Joey's words: "If you keep trying and do things UNTIL… you will not fail. Until you get the outcome you want, until you get the sale, until you lose the weight, until you learn the skill … Keep going UNTIL! No other group I've ever been in has had someone post that they quit their job because of the course. Thank you, Tim, for making this course – I couldn't have done this without you!"
Mastery-level training, combined with Joey's passion and drive, and he is now UNSTOPPABLE.
From failed products and suspension, to quitting two jobs and finding freedom…
So, do you want results like these for yourself?
If you do, I have good news! We can get you results like this. It won't be easy, nor will it happen overnight, but I've seen it happen so many times that I can tell you that's it's possible.
You've got to be willing to invest in the knowledge, do it the right way, not take shortcuts, ask questions, implement the answers, persevere, and Know your WHY.
If this attitude sounds like you, then it's time to get to work!
Click here to complete this short survey and let's begin the journey.
-Tim
Private Label Masters 1007 West College Avenue #413 Santa Rosa, California 95401 United States