Amzreader, I want you to check out some interesting "mini case studies" from some of my previous students:
Rosa had her first $1,600 day only after 7 days of selling on Amazon & started seeing sales pickup!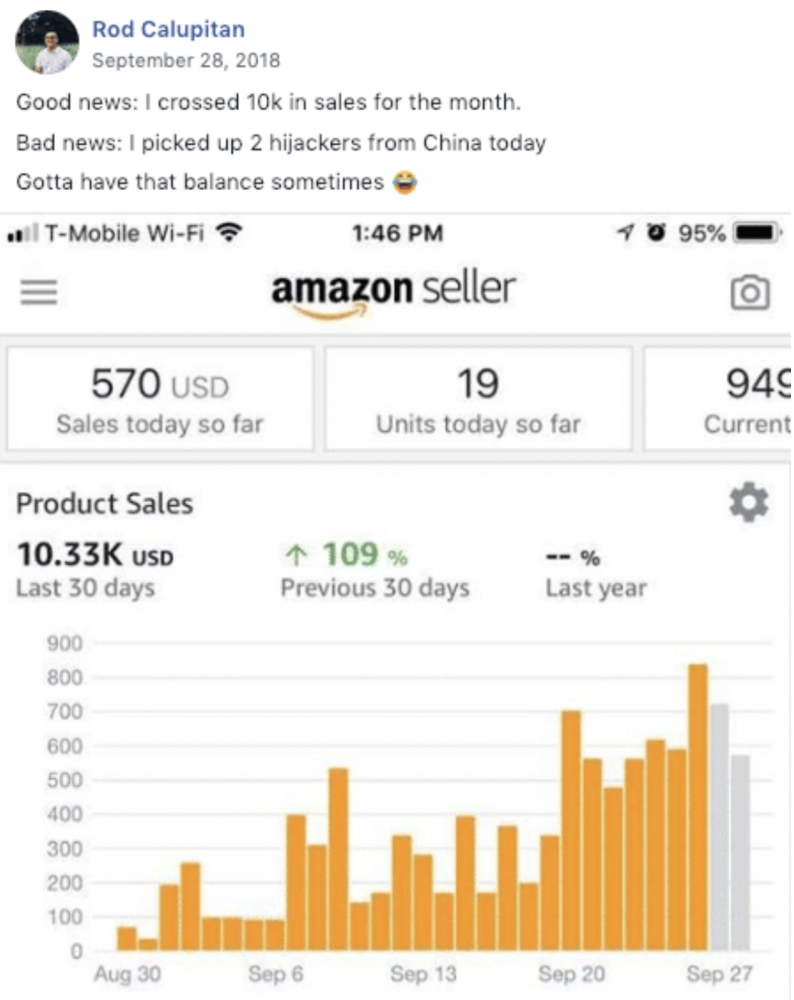 Rod sold over $10,000 his first month launching on Amazon!
Teng Ma is selling over $60,000 on Amazon.com & EU!
They were all once complete beginners, starting from scratch.
Some were working full-time, some students, some were in between jobs and just relied on their savings account.
But they were ALL able to make this work.
And because of that, I know you can too.
Click below to schedule a call with my team, and we'll see if you're a good fit.
I know you're interested as you checked out our video, but did not yet book a call.
Now's your opportunity!
Talk soon,

David
Founder of FBA Academy
EcomHub LLC, 4740 N Cumberland Ave, Chicago, Illinois 60656, United States
Don't want future emails?